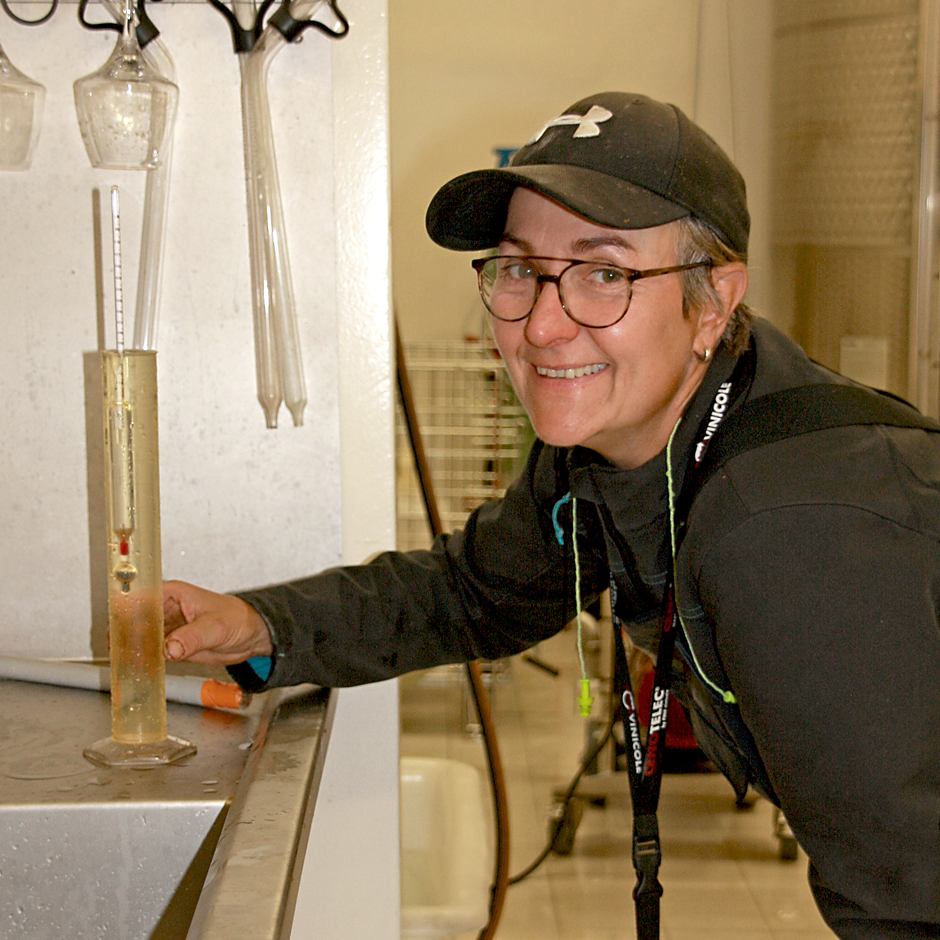 2000s
Valérie
A worthy great grand-daughter!
Raised on Pouilly-Fumé, Valérie became passionate about winemaking very quickly. Right after earning her viticultural degree, she leaves for the US for a season's harvest and returns to France a year later with lots of new ideas. After initially taking over the winery with her sister, she has been on her own since 2010.
Her philosophy: a relentless search for quality.
Valérie has earned recognition for her work through the numerous awards she has won for her wines over the years as well as for her work in the vineyards which she particularly enjoys, achieving the "High Environmental Value" certification (HEV) since 2019.
1990s
The Daughters
Complementarity
"The girls" (Florence and Valérie) cultivate the experience and know-how passed on to them by their father Serge. Two girls doing traditional men's work! But Serge can rest assured, the work is "excellently done!". Sadly, Flo left us in 2010, taken by an illness. She left us orphans of her smile, her gentleness and kindness. The "spirit of Flo" will forever flow in our glasses…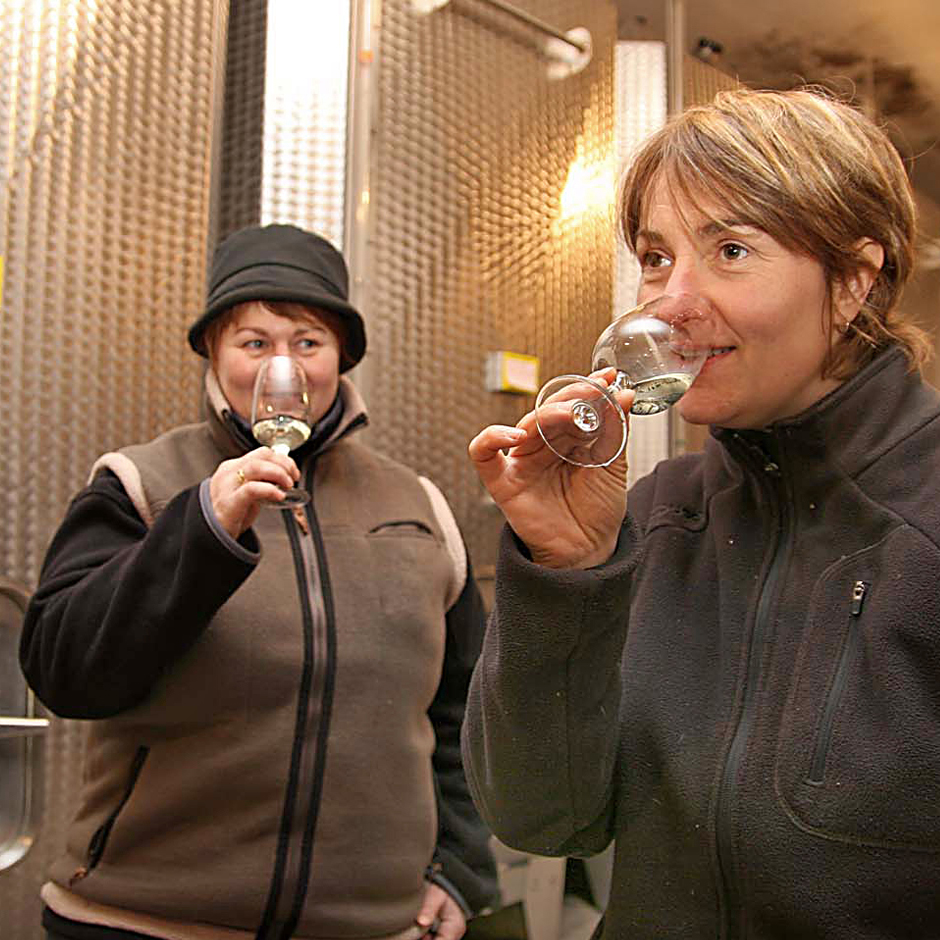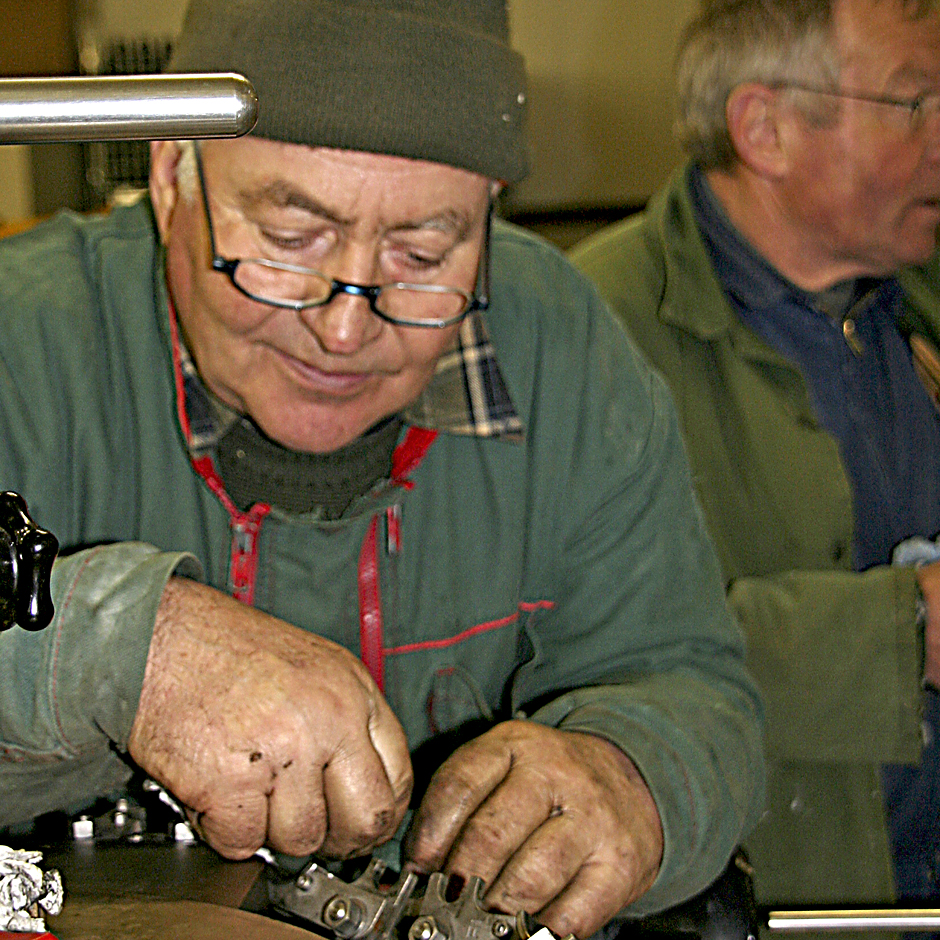 1970s
Serge
Forerunner and perfectionist
Serge is a young man when he finds himself at the head of the Domaine in 1971. Involved in everything and a born perfectionist, he is interested in the progress made in the agricultural world and the new machinery with which he equips his winery in 1987, notably thermo-regulated tanks. Thanks to him, the winery adopts new techniques and takes on another dimension.
1950s
Émile
Generosity
Calm and generous, Émile adapted to the beginnings of mechanization and transformed his poly-cultural exploitation to a monocultural one (12.4 acres/5 hectares of vineyards in 1950). As he dedicates himself to winemaking, his wife Maria develops in-bottle sales for France and exports.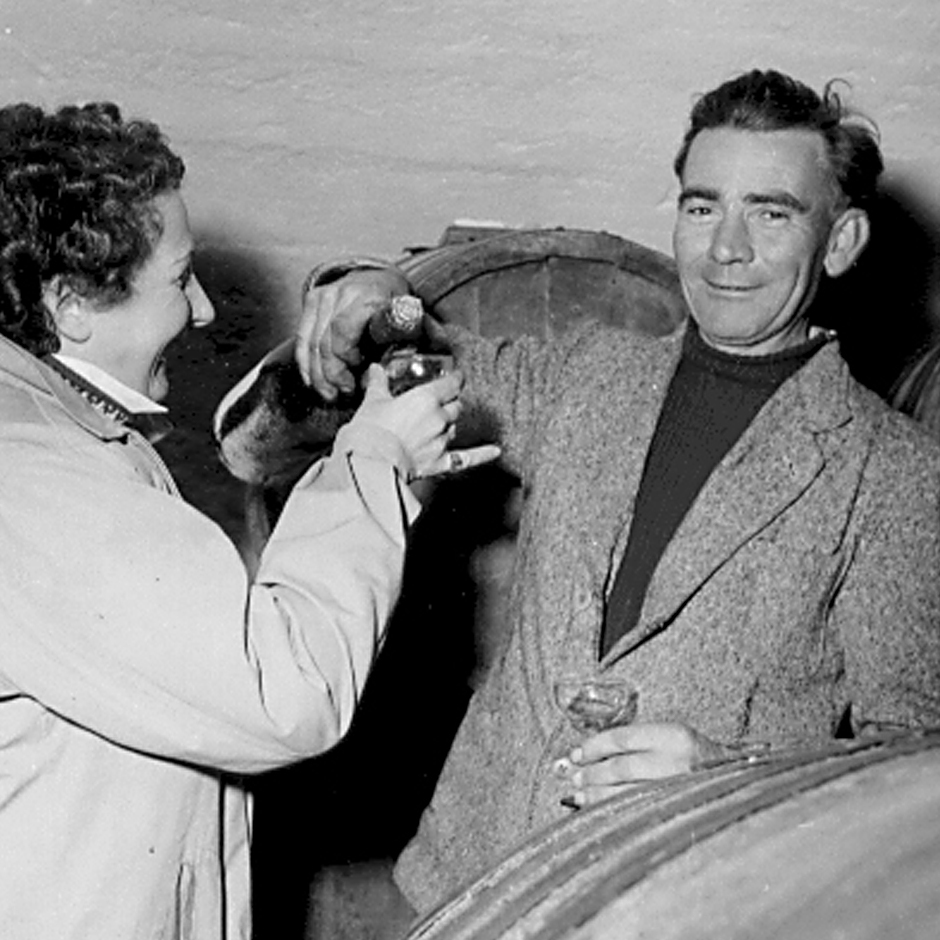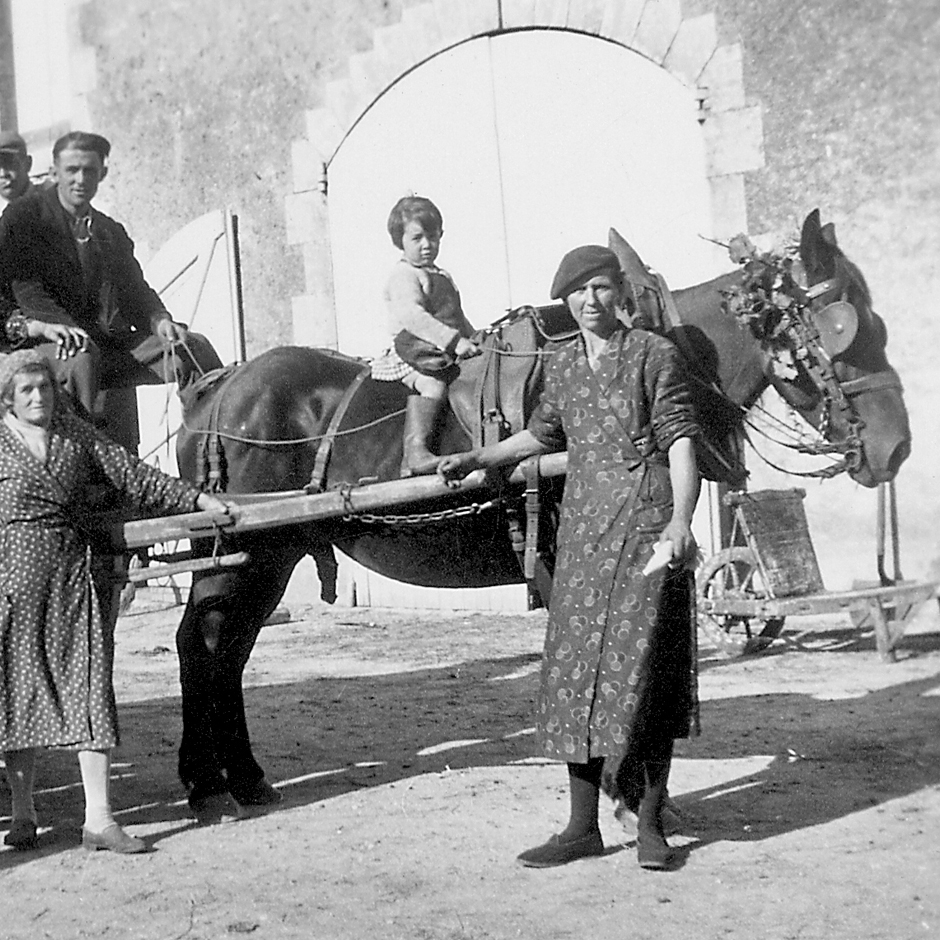 1920s
La Léontine
A true winemaker!
With strength and courage, La Léontine lived through wars, widowhood and the harshness of working the land. Nothing deterred her determination to care for her 5 acres/2 hectares of vineyards and goats. She passed on her passion for honest hard work to her sons Louis and Émile, and very early to her grandson Serge. The work had to be "excellently done!".